Read Time:
10 Minute, 50 Second
Introduction:
Typography in Printing- Typography is an art form that wields an immense power in the realm of printing. It is more than just the arrangement of letters and characters; it is a captivating visual language that can convey emotions, evoke responses, and ultimately, get your message across with striking impact. In the world of print design, typography holds the key to creating visually compelling and effective communication.
The power of typography lies in its ability to enhance the meaning and intent behind words. Each typeface has its own personality, tone, and style, which can drastically influence how a message is perceived. From elegant and sophisticated serifs to bold and assertive sans serifs, the choice of typeface can set the mood, establish credibility, and establish a visual hierarchy that guides the reader's eye.
Typography also plays a vital role in creating visual hierarchy and organizing information effectively. Through careful consideration of font sizes, weights, and styles, designers can guide the reader's attention to the most important elements, such as headings, subheadings, and key messages. This hierarchy ensures that the intended message is communicated clearly and efficiently.
What is the importance of typography printing?
Good typography can help you communicate your messages more clearly and can help guide your readers to taking the desired call to action. Typography can be used to highlight key points of important information and can grab your reader's attention.
Typography printing plays a crucial role in the world of design, communication, and visual aesthetics. It encompasses the art and technique of arranging typefaces, fonts, and characters to create visually appealing and effective printed materials. The importance of typography printing cannot be overstated, as it significantly impacts the readability, comprehension, and overall impact of a printed piece.
First and foremost, typography printing enhances the readability of text. It involves selecting appropriate fonts, font sizes, line spacing, and kerning to ensure that the text is legible and easy to follow. A well-designed typographic layout can make reading an effortless and enjoyable experience, allowing the reader to focus on the content rather than struggling with deciphering poorly arranged text.
Typography also helps in organizing information through the use of headings, subheadings, and paragraph formatting, making it easier for readers to navigate and comprehend the content.
What is the power of typography in design?
Typography plays a major role in design as messages are communicated through visuals. Visual language creates strong emotions, conveys information, and gives meaning to the content being presented.
The power of typography in design is immense and far-reaching. Typography serves as the visual representation of language, allowing designers to communicate messages, evoke emotions, and create impactful visual experiences. Through the careful selection of typefaces, font sizes, letter spacing, and alignment, typography has the ability to enhance the overall design and influence how the audience perceives and engages with the content.
One of the significant powers of typography lies in its ability to convey meaning and emotion. Different typefaces have distinct personalities and evoke specific feelings. For instance, a bold and uppercase font exudes strength and authority, while a handwritten script font may evoke a sense of warmth and personal touch. By strategically choosing and pairing typefaces, designers can shape the tone and mood of a design, influencing how the message is received by the audience.
Typography also plays a crucial role in guiding the viewer's attention and creating hierarchy within a design. Through variations in font sizes, weights, and styles, designers can emphasize key elements and organize information in a logical and visually pleasing manner. Headings, subheadings, and body text can be differentiated to create a clear hierarchy, allowing the audience to navigate and comprehend the content more easily. Effective typography helps to direct the viewer's gaze, ensuring that important information is noticed and understood.
How typography affects the message in the text?
Everything about the text, from the softness or sharpness of the shapes in the font, to the colors, the size of the letters, and yes, even the number of lines and spacing in each paragraph, tells the reader what tone of voice to read the message in.
Typography plays a crucial role in shaping and influencing the message conveyed by a text. It has the power to enhance or hinder the communication of information, evoke emotions, and create a lasting impact on the reader. The choice of typeface, font size, letter spacing, alignment, and other typographic elements all contribute to how the message is perceived and understood.
Firstly, typography affects the readability and legibility of the text. The right choice of typeface and font size ensures that the text is easily readable, allowing the reader to effortlessly absorb the information. A poorly chosen typeface or inappropriate font size can make the text difficult to read, leading to confusion and a loss of interest in the message. Clear and legible typography enhances the accessibility of the content, enabling effective communication of the intended message.
Typography also conveys the tone and mood of the text. Different typefaces have distinct personalities and evoke specific emotions. For example, a bold and assertive typeface may convey confidence and strength, while a delicate and flowing script font can evoke a sense of elegance or romance. By selecting a typeface that aligns with the intended tone, designers can amplify the emotional impact of the message, capturing the reader's attention and establishing a connection.
What is the use of typography in print media?
Represent the brand, with a style that fits with and reinforces the brand voice and identity.
Communicate the message, including ensuring words are quickly or easily read and understood.
Provide visual appeal, retaining viewer interest and inspiring action.
Typography plays a vital role in print media by enhancing readability, establishing visual hierarchy, and creating a cohesive and engaging visual experience. In print media, such as newspapers, magazines, brochures, and books, typography serves as a fundamental tool for effective communication and aesthetic appeal.
One of the primary uses of typography in print media is to improve readability. The selection of appropriate typefaces, font sizes, and line spacing ensures that the text is clear and legible. Designers consider factors such as the target audience, reading environment, and content length to choose fonts that are easy on the eyes and promote a smooth reading experience. Well-executed typography allows readers to navigate the text effortlessly, reducing the cognitive load and increasing comprehension.
This hierarchical structure guides readers' attention, emphasizing key points and aiding in the organization of information. Effective typography allows readers to quickly scan the content and locate the most relevant sections, enhancing their overall reading experience.
What are the important points of typography?
Three fundamental aspects of typography are legibility, readability, and aesthetics. Although in a non-technical sense "legible" and "readable" are often used synonymously, typographically they are separate but related concepts. Legibility and readability tend to support aesthetic aspects of a product.
It encompasses the art and technique of arranging type, including selecting fonts, determining their size and spacing, and organizing them in a visually appealing manner. Several important points emerge when considering typography's significance.
Firstly, legibility and readability are paramount. Typography should facilitate effortless reading, ensuring that the intended message is conveyed without causing strain or confusion. Factors like font choice, size, leading (line spacing), and kerning (letter spacing) influence legibility, allowing readers to absorb information easily.
Secondly, font selection and pairing greatly impact the overall tone and personality of a design. Different typefaces evoke distinct emotions and convey specific messages. Typography can convey formality, playfulness, elegance, or informality, among other qualities. Careful consideration must be given to font combinations to achieve visual harmony and coherence.
Thirdly, hierarchy and emphasis guide readers' attention and comprehension. Using various font styles, weights, and sizes, designers can establish a clear visual hierarchy, enabling users to grasp the structure and significance of content at a glance. Headlines, subheadings, and body text should be differentiated effectively to aid comprehension and guide the flow of information.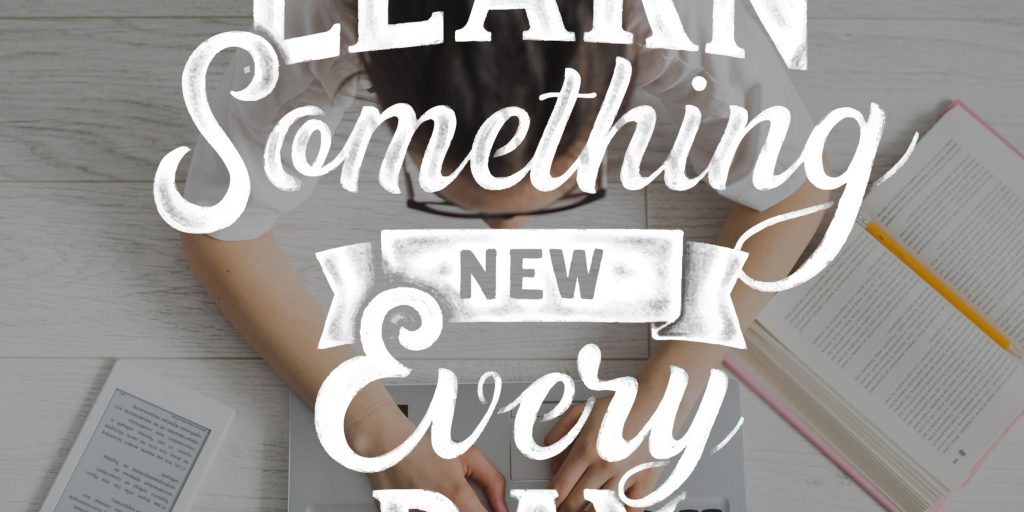 How does typography influence the perception of credibility in printed materials?
Typography plays a significant role in shaping the perception of credibility in printed materials. The design and arrangement of typefaces can either enhance or undermine the overall credibility of a piece.
Firstly, the choice of typeface can convey a sense of professionalism and authority. Serif fonts, such as Times New Roman or Garamond, are often associated with traditional and formal contexts, lending an air of credibility and trustworthiness. Sans-serif fonts, like Arial or Helvetica, are commonly perceived as modern and clean, and they can convey a sense of reliability and clarity. The appropriate selection of typeface that aligns with the content and purpose of the printed material is crucial for establishing credibility.
A well-designed typography ensures that the text is easily readable, with an appropriate font size, spacing, and line height. When the text is clear and effortless to read, readers are more likely to trust and perceive the information as reliable and credible. Conversely, poor typography choices, such as overly decorative or illegible fonts, cramped spacing, or inconsistent alignment, can create a negative impression and diminish the credibility of the printed material.
How can typography create visual hierarchy and guide reader attention?
Typography is a powerful tool for creating visual hierarchy and guiding reader attention in written materials. By carefully selecting and arranging fonts, sizes, styles, and spacing, designers can direct the viewer's focus, establish a clear structure, and emphasize key information.
One way typography achieves visual hierarchy is through variations in font size. Larger text naturally attracts more attention and is typically used for headings or titles, indicating their importance and serving as entry points into the content. Subheadings or section headings are often slightly smaller in size, creating a clear distinction between different levels of information. Smaller font sizes are typically reserved for body text, providing supporting details and filling in the content.
Font styles and weights also play a crucial role in guiding reader attention. Bold or italicized fonts can be used to emphasize specific words or phrases, drawing the reader's eye to important information or key points. Mixing different font styles, such as pairing a sans-serif font with a serif font, can help distinguish different sections or types of content and add visual interest.
Spacing and alignment are equally important in creating visual hierarchy. Adequate line spacing (leading) and letter spacing (kerning) can improve readability and make the text more scannable. Alignment choices, such as left, right, centered, or justified, can also influence the flow of information and help guide the reader's eye along the text.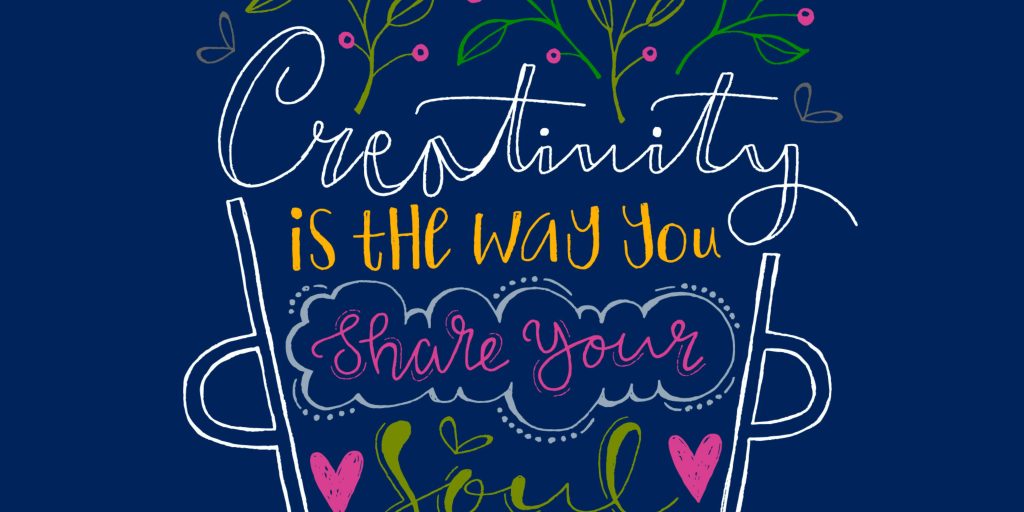 What role does font selection play in conveying emotions through typography?
Font selection plays a crucial role in conveying emotions through typography. Different fonts have distinct visual characteristics that evoke specific moods and emotions, allowing designers to effectively communicate the desired tone and message of their content.
Serif fonts, with their small decorative flourishes at the end of letter strokes, are often associated with tradition, elegance, and formality. Typeface examples like Times New Roman or Garamond are frequently used in print publications and convey a sense of professionalism and reliability. These fonts can be particularly suitable for conveying a serious or authoritative tone.
Display or decorative fonts are characterized by unique and eye-catching designs. These fonts are often used for titles, headlines, or logos, where the goal is to grab attention and convey a specific mood or style. Display fonts come in a wide variety of styles, ranging from bold and edgy to elegant and whimsical. Each style can evoke different emotions and set the tone for the design, such as excitement, playfulness, sophistication, or creativity.
Script or handwritten fonts can add a personal, intimate, or artistic touch to typography. These fonts mimic the appearance of handwriting and can evoke emotions like warmth, nostalgia, or informality. They are often used for invitations, personal messages, or designs seeking a more personal connection with the audience.
Conclusion:
The art of typography goes beyond aesthetics; it is a language that communicates emotions, establishes credibility, and guides readers through the content. The right choice of fonts can evoke specific feelings and set the desired tone for your message. Moreover, thoughtful typography creates a visual hierarchy, directing the reader's attention to key elements and ensuring clarity and ease of understanding.
Legibility and readability are crucial factors that typography influences. Proper spacing, kerning, and font sizes contribute to the overall accessibility of your printed materials, allowing readers to engage effortlessly with the content and retain the information.
By understanding and harnessing the power of typography, you can transform your printed pieces into powerful tools of communication. Whether it's designing a brochure, poster, or magazine, typography will be your ally in effectively getting your message across.
So, embrace the art of typography, experiment with different typefaces, and master the principles that govern it. Let your words come alive on the printed page, leaving a lasting impression on your audience and ensuring that your message resonates long after it has been read.