Read Time:
9 Minute, 45 Second
Are you tired of your print projects looking dull and uninspiring? Do you want to take your printing skills to the next level and create stunning, eye-catching designs? Look no further! In this article, we will explore advanced printing techniques that will elevate your print projects and leave a lasting impression on your audience.
Printing has come a long way since its inception, and with advancements in technology, there are now a plethora of techniques available to enhance your print projects. Whether you are a graphic designer, marketer, or simply someone who wants to add a touch of creativity to their personal projects, understanding these advanced printing techniques can make a world of difference.
While basic printing techniques can produce satisfactory results, incorporating advanced techniques can take your print projects from ordinary to extraordinary. By delving into the world of advanced printing techniques, you will have the tools and knowledge to create visually stunning and unique designs that will captivate your audience.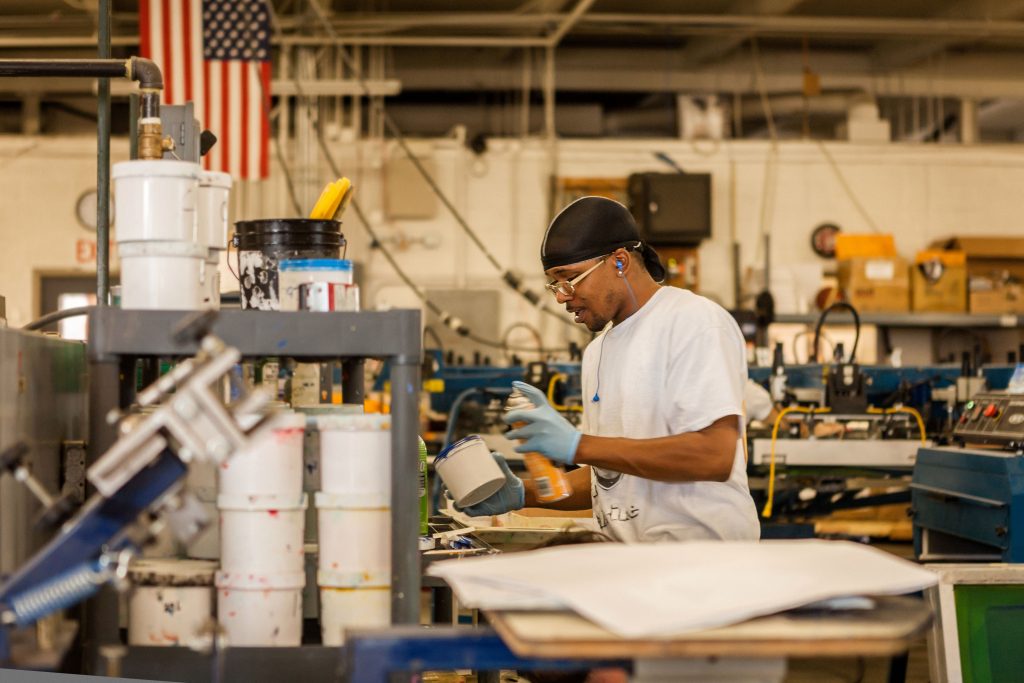 Understanding Advanced Printing Techniques
Advanced printing techniques refer to methods and technologies that go beyond traditional printing processes to optimize various aspects of the printing process. These techniques are designed to enhance the quality, visual appeal, and tactile experience of print materials.
The purpose of using advanced printing techniques is to create highly impactful and visually stunning print projects that captivate and resonate with the audience. These techniques offer a range of benefits, including:
Enhanced Design Flexibility: Advanced printing techniques allow for greater design freedom, enabling the incorporation of intricate details, textures, and multi-material prints in a single job.
Improved Color Accuracy: With advanced printing technologies, color accuracy is greatly enhanced, ensuring vibrant and true-to-life colors that make your print projects stand out.
Tactile Engagement: Techniques like spot varnish, embossing, or foil stamping create a tactile experience for the recipient, making your print materials more engaging and memorable.
Examples of aAdvanced Printing Techniques
3D Printing Technology: This revolutionary technique creates three-dimensional objects by layering material, offering exceptional precision and intricate detailing.
Smart Materials: These materials respond to external stimuli such as temperature or moisture, adding interactive and functional elements to print projects.
Print Finishing Techniques: Processes like spot varnish, embossing, or foil stamping add depth and sophistication to the final output, giving your print materials a premium and professional look.
Exploring Different Advanced Printing Techniques
Advanced printing techniques offer a whole new world of possibilities for enhancing print projects. By going beyond traditional printing processes, these techniques allow for greater design flexibility, improved color accuracy, and a more engaging tactile experience. 
Offset Printing
Offset printing is a widely used printing technique that involves transferring images from a metal plate onto a rubber blanket and then onto the printing surface. This process is known for its high quality and accuracy, making it ideal for print projects that require sharp and detailed images.
One of the main advantages of offset printing is its ability to reproduce colors accurately and consistently. This is achieved through the use of a CMYK color model, where colors are created by combining cyan, magenta, yellow, and black inks. This ensures that the printed materials match the desired colors precisely.
Offset printing can be used for a variety of applications, including brochures, business cards, catalogs, and magazines. Its high resolution and fine detail make it particularly suitable for projects that require complex graphics or images. Additionally, offset printing allows for a wide range of paper types and finishes, giving designers and creators the freedom to choose materials that best suit their vision.
Digital Printing
Digital printing, also known as direct-to-print or digital offset printing, is a modern printing technique that offers a host of benefits. Unlike offset printing, which involves creating physical plates, digital printing transfers the image directly from a computer to the printing press. This eliminates the need for setup time and allows for faster turnaround times.
One of the key advantages of digital printing is its ability to produce high-quality prints with exceptional color accuracy. The use of advanced color management systems ensures that the printed materials precisely match the desired colors, making it perfect for projects that require vivid and vibrant images.
Digital printing technology is incredibly versatile and can be used for a wide range of applications. From business cards and brochures to banners and posters, digital printing caters to various needs. It is particularly suitable for short-run projects or those with tight deadlines, as each print job can be easily customized and quickly reproduced without compromising on quality.
Another notable advantage of digital printing is its cost-effectiveness. With no plate-making or setup costs involved, digital printing enables businesses and individuals to print smaller quantities at affordable rates. It also provides the flexibility to make on-the-fly changes and updates, making it an ideal choice for personalized marketing materials.
Letterpress Printing
Letterpress printing is a traditional printing technique that dates back to the 15th century. The process involves pressing inked raised surfaces onto paper, creating a highly tactile and visually stunning result.
One of the key advantages of letterpress printing is its ability to produce crisp and clear prints with deep impression and rich texture. Unlike digital printing, which reproduces images through a flat, smooth surface, letterpress creates a three-dimensional effect that adds a unique and elegant touch to any print project.
Letterpress printing is often used for projects that require a vintage or luxurious look, such as wedding invitations, business cards, and packaging design. Its distinctive style and attention to detail make it perfect for creating memorable and high-quality materials that stand out from the crowd.
While letterpress printing is a more time-consuming and labor-intensive process compared to digital printing, its end results are worth the investment. The tactile nature and craftsmanship associated with letterpress prints contribute to their perceived value, making them highly sought after in today's digital age.
Screen Printing
Screen printing is a popular and versatile printing technique that offers numerous advantages for various print projects. The process involves creating a stencil, traditionally made of silk, and using it to transfer ink onto a surface through a fine mesh screen.
One of the key advantages of screen printing is its ability to produce vibrant and durable prints. The thick layer of ink applied during the process results in bold and long-lasting colors that are resistant to fading and wear. Additionally, screen printing allows for precise color matching, making it ideal for projects that require precise color coordination.
Screen printing is commonly used for a wide range of applications, including apparel, promotional items, signage, and art prints. Its versatility extends to different types of materials, including fabric, plastic, glass, and metal. The technique can be used to create intricate designs, fine details, and vibrant gradients, making it a popular choice for artists and designers looking to bring their visions to life.
Embossing and Debossing
Embossing and debossing are advanced printing techniques that add a tactile dimension to your print projects. Embossing involves raising a design or pattern on the surface of a material, while debossing creates a depressed or recessed effect.
These techniques add a unique and luxurious touch to your designs, creating a visually striking and memorable impact. They are often used in printing applications such as business cards, stationery, packaging, and invitations, where the texture is an essential element.
Embossing and debossing can be done on a variety of materials, including paper, cardstock, and even leather. The raised or depressed areas not only enhance the visual appeal of your prints but also provide a tactile experience, making your designs stand out and leaving a lasting impression.
Foil Stamping
Foil stamping is a popular advanced printing technique that adds a touch of elegance and sophistication to your print projects. It involves the application of a metallic or colored foil onto the surface of a material, creating a luxurious and eye-catching effect.
The process of foil stamping begins with the creation of a custom die, which is made from a metal plate. The die is heated and pressed onto the foil, transferring the foil onto the desired area of the material. The heat and pressure cause the foil to adhere to the surface, resulting in a shiny, metallic finish.
Foil stamping offers several advantages. Firstly, it allows for the creation of intricate and detailed designs that cannot be achieved with traditional printing methods. The metallic or colored foil creates a contrast with the background, making the design stand out. Additionally, foil stamping adds a visual and tactile element to your prints, giving them a unique and premium feel.
This technique is commonly used in various print applications, including business cards, stationery, packaging, and invitations. It is especially effective for creating a luxurious and memorable first impression. Foil stamping can be applied to a wide range of materials, including paper, cardstock, and even leather.
Die Cutting
Die cutting is a popular technique in the printing industry that allows for the precise cutting of materials into specific shapes. This process involves the use of a custom-made die, which is a sharp steel blade that is mounted onto a sturdy backing. The die is then pressed into the material, creating clean and accurate cuts.
There are several advantages to using die cutting in print projects. Firstly, it offers endless possibilities for creating unique and intricate designs. Whether it's creating custom-shaped business cards, packaging with windows, or pop-up cards, die cutting allows for precise and intricate detailing. Secondly, die cutting ensures consistent results across multiple copies, making it ideal for large print runs.
The applications of die cutting are vast and varied. It is commonly used in the production of product packaging, labels, brochures, and even promotional materials such as bookmarks and door hangers. Die cutting also adds a professional and visually appealing touch to print projects, making them stand out from the competition.
Factors to Consider When Choosing Advanced Printing Techniques
When choosing advanced printing techniques for your print projects, there are several important factors to consider.
Firstly, it's crucial to take into account your budget considerations. Advanced printing techniques can vary in cost, so it's important to determine how much you are willing to invest in order to achieve the desired results.
Secondly, you need to assess your project requirements and goals. Consider the type of print job you are working on, the level of detail and intricacy required, and any specific effects or finishes you want to achieve. This will help you determine which advanced printing techniques will best suit your needs.
Material compatibility is another factor to consider. Different printing techniques may work better with certain materials, so it's important to choose techniques that are compatible with the materials you plan to use for your print project.
Furthermore, consider your production timelines. Some advanced printing techniques may require more time for setup and production, so make sure to choose techniques, like specialty printing, that can be completed within your desired timeline.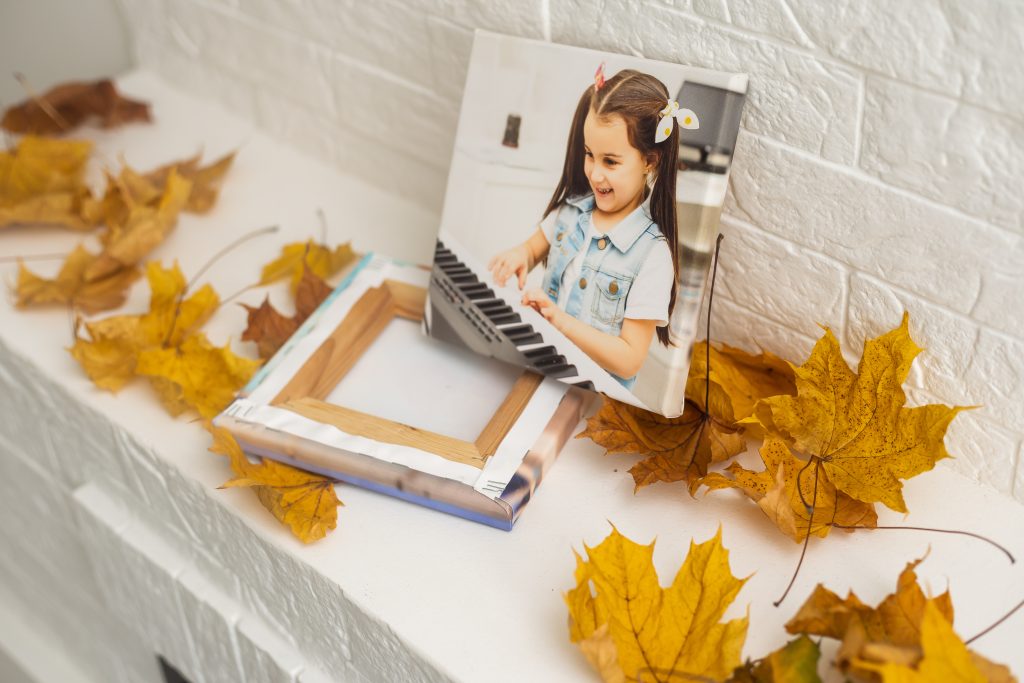 Conclusion
In conclusion, enhancing your print projects with advanced printing techniques can bring your designs to life and create stunning results. However, it's essential to carefully consider your budget, project requirements, material compatibility, and production timelines before selecting the techniques that best suit your needs. By doing so, you can ensure that you achieve the desired effects and finishes while staying within your budget and meeting your project deadlines. Whether you're looking for intricate details, unique effects, or high-quality finishes, advanced printing techniques have the potential to take your print projects to the next level. So, assess your needs, research the available options, and get ready to elevate your print projects with advanced printing techniques.