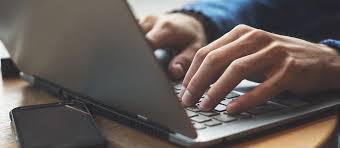 Welcome to DrJohnRadio, your go-to source for insightful and informative blogs on printers, marketing strategies, ink, and color options. We are passionate about providing you with valuable content that will help you navigate the world of printing technology and maximize your marketing efforts.
At DrJohnRadio, we understand that printers play a crucial role in both personal and professional settings. Whether you're a business owner looking to optimize your printing processes or an individual seeking advice on choosing the right printer for your needs, we've got you covered. Our team of experts is dedicated to researching and sharing the latest trends, tips, and techniques related to printers and their various applications.
In addition to printers, we recognize the importance of marketing in today's competitive landscape. Our blog section is dedicated to helping you develop effective marketing strategies that can enhance your brand's visibility and drive results. We delve into topics such as print advertising, digital marketing, social media campaigns, and more. Our goal is to empower you with the knowledge and tools necessary to make informed marketing decisions and achieve your business objectives.
When it comes to ink and color options, we understand that the right choice can make a significant impact on the final output. Our blog posts provide insights into different ink technologies, color management techniques, and printing processes. We explore topics such as color calibration, ink types for specific applications, and maintaining print quality. By staying up-to-date with the latest advancements and sharing our expertise, we aim to help you achieve vibrant, accurate, and consistent prints.
At DrJohnRadio, we pride ourselves on delivering well-researched, practical, and engaging content that caters to both beginners and seasoned professionals. Our articles are designed to address your questions, offer solutions to common challenges, and inspire you to explore new possibilities in the world of printing and marketing.
Thank you for visiting DrJohnRadio. We invite you to explore our blog, leave comments, and engage with our community. We are here to support you on your printing and marketing journey, and we look forward to being your trusted resource for all things related to printers, marketing strategies, ink, and color options.